Kirst Konverter, LLC introduces the "Speed Ejector" for 1858 Remington Revolvers
The Speed Ejector™ is the next step in the evolution of the Kirst-Remington ejector systems. This ejector system was inspired by the patent #63,450 granted to R. W. Drew back on April 2, 1867.
Kirst Konverter, LLC. has improved the functionality and ease of ejecting spent cases from our version of the Mason ejector. This improved design originated by combining features from the original Remington factory ejector with features of the Drew patent.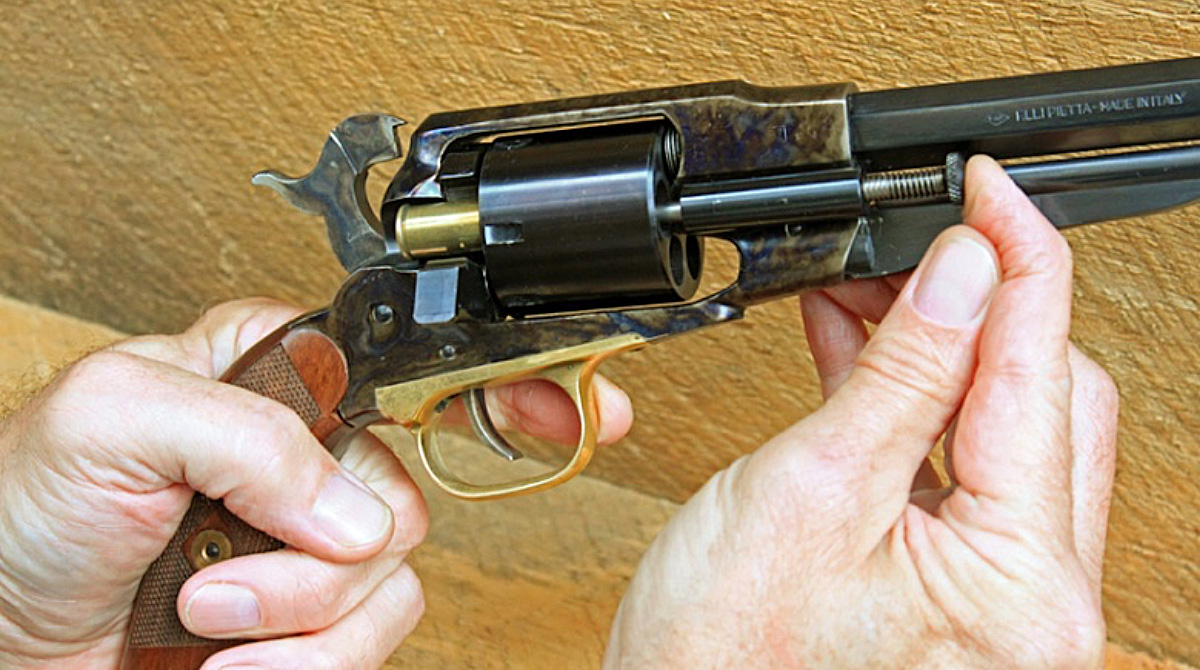 To start with we decided to maintain the spring loaded action of the Mason ejector; then we replaced the small crescent ejector head with our improved round button design, and finally we changed the awkward pivoting of the ejector rod, to a simple straight back motion, for quick and easy ejection.
The Speed Ejector™ is easily installed in a couple of minutes by removing the loading lever and cylinder pin, installing the Speed Ejector™ cylinder pin (with attached ejector housing) and then reinstalling the loading lever with the single screw that retains it. Done!
It has always been our philosophy that shooting is a lot more fun than reloading, and we think you'll agree once you install a Speed Ejector™ in your 1858 Remington revolver. Remember: shoot safe, shoot often, and support our Second Amendment rights!