1860 Colt Army cartridge converters for Colt and Italian made replicas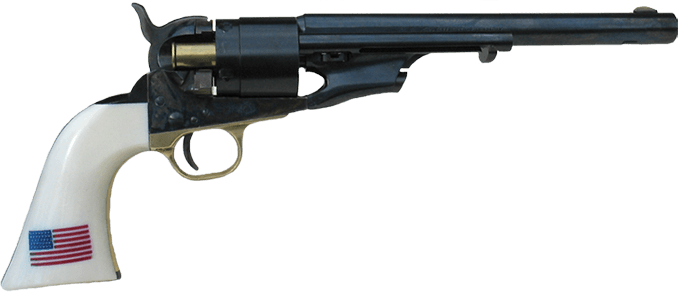 The 1860 Army Kirst Cartridge Konverter® is made for Pietta and Uberti replica revolvers. The 1860 Kirst Konverter® was designed with safety notches between chambers so you can safely carry five rounds of .45 Schofield /.45 Long Colt ammo, plus it is SASS legal for Cowboy Action Shooting matches. It will accommodate the .45 Long Colt cartridge, if the bullet is seated slightly deeper. The ammo must be loaded with lead bullets and a low-pressure, powder charge that does not exceed 1,000 feet per second velocity.
(The SAAMI specification for overall length, for the .45 Colt, is 1.600 inch. The longest OAL that 1860 Pietta cylinder will accept is 1.58 inch and the 1860 Uberti cylinder is 1.53 inch. Some modern Cowboy Action Shooting ammunition may fit.)
All Kirst Konverters carry a lifetime "No B.S." warranty, plus they are made with pride in the good, old U.S.A.
The 1860 Army Kirst Cartridge Konverter™ also works in the 1851 .44 Caliber Colt Navy and the Dance Brothers revolver made by Pietta.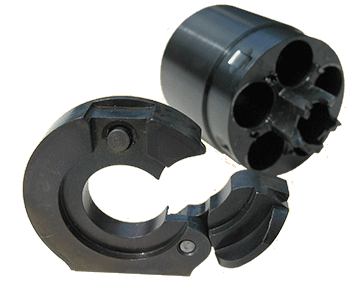 1860 Colt Army Ejector also fits the 1861 Colt Navy