.45 Colt Konverters for these .44 caliber 1851 Pietta Navy revolvers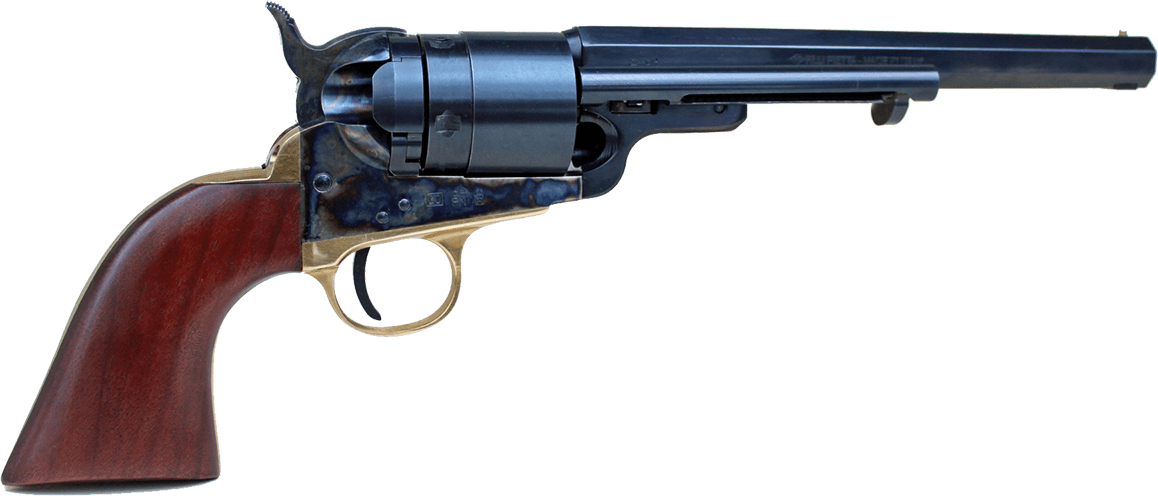 Pietta manufactures all of these reproductions of Colt 1851 Navy revolvers, but the big difference from the originals is that these are available in .44 CALIBER!
The .44 caliber Cap & Ball revolver barrel is machined with the exact same bore dimensions (.452" nominal) as the .45 Long Colt bore. Therefore the barrels of these .44 caliber Cap & Ball revolvers will accurately shoot .45 Long Colt or .45 Schofield lead bullets.
This opens up a whole new group of percussion revolvers that are easily converted to fire .45 LC centerfire cartridges. No F.F.L. paperwork is required to purchase a Kirst Konverter. All Kirst Konverters carry a lifetime "No B.S." warranty, plus they are made with pride in the good, old U.S.A.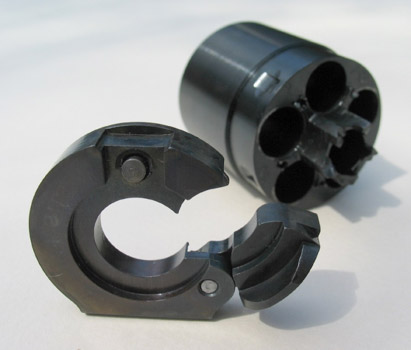 Please note that all the selected .44 caliber Pietta Navy revolvers shown here have steel frames. Never install a cartridge converter in a brass frame revolver, as they are not safe to fire cartridges in.
Kirst Konverters will convert the steel frame .44 caliber Colt Navy Cap & Ball revolvers to a five shot .45 Schofield or.45 Long Colt cartridges. NOTE: The SAAMI specification for overall length for the .45 Colt is 1.600 inch. The longest OAL that 1860 Pietta cylinder will accept is 1.58 inch. There are brands of modern Cowboy Action ammunition that have an overall length of 1.58 inch or less. Just make sure your brand of ammo will definitely fit before purchasing it.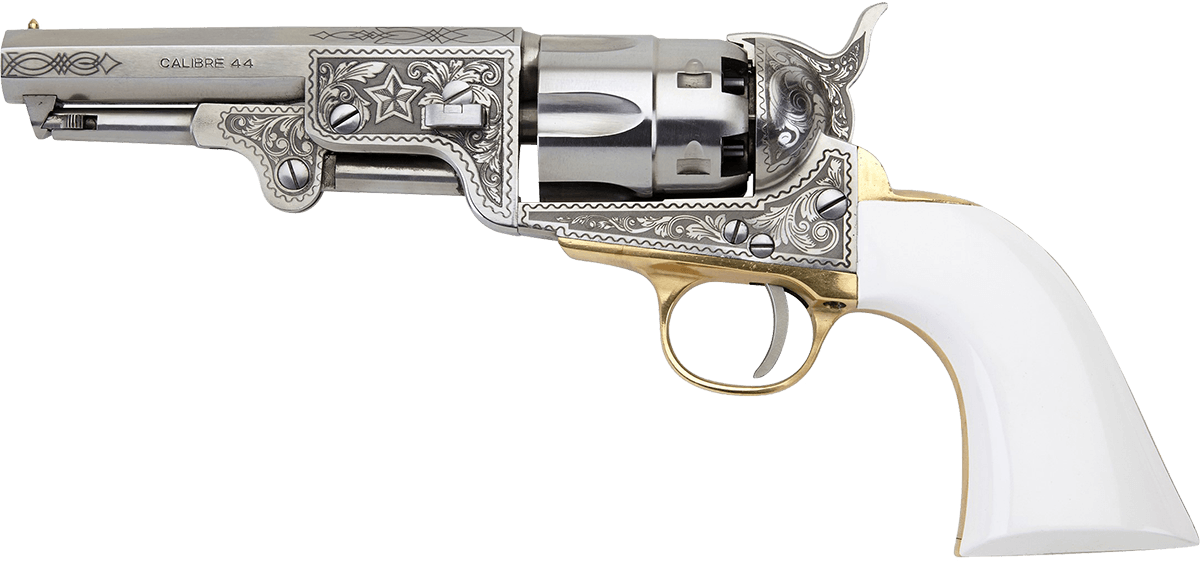 Caution: Ammunition must be loaded with lead bullets and a low-pressure, powder charge not to exceed 1000 feet per second velocity. Do not use the Kirst Konverter in revolvers with a brass frame (except for .22 caliber rimfire Konverters.) Be careful to never install a .45 caliber Kirst Konverter in a revolver with a .36 caliber barrel.
Adding an ejector assembly completes the conversion and makes it quick and easy to eject cases once you grind in a loading port with a Dremel rotary tool. Simple, step-by-step instructions are included with each Konverter and can also be found on our FAQ's page or by clicking on Colt Porting Instructions.