Attention: Civil War Collectors – FOR SALE – Custom built, LeMat Carbine.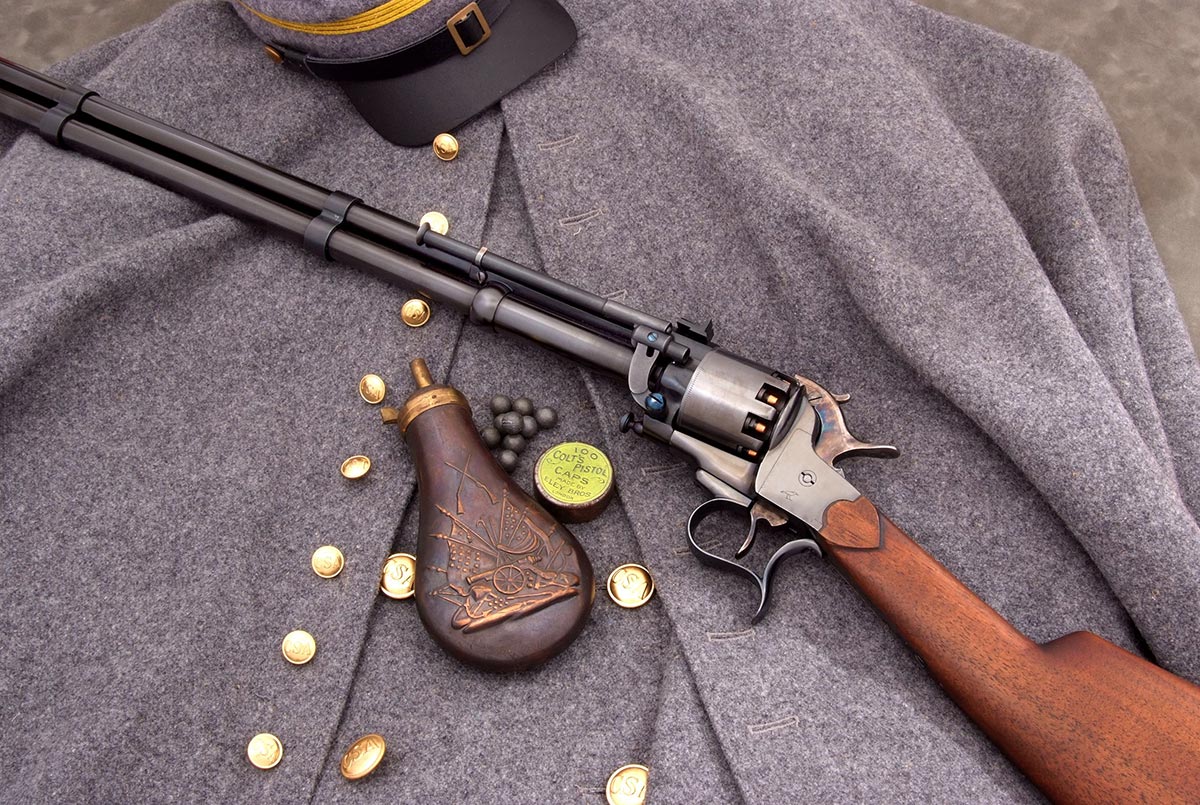 The innovative LeMat revolver was the brainchild of a young doctor named Jean Alexandre Francois LeMat. He received a patent for his potent nine shot revolver, which was further fortified for battle with a shotgun under-barrel. Among the LeMat variants manufactured during the Civil War era were a handful of rifle-length, breech loaders. The LeMat carbine was an extremely scarce variation of the LeMat revolver, which had to have been highly coveted by the confederate troops.
This reproduction of LeMat's masterpiece of engineering is equipped with a 22 ½" part-octagon, part-round barrel, complemented by an oiled walnut stock. The nine shot, percussion cylinder and upper barrel are chambered in .44-caliber; the lower barrel is fitted with a single 20-gauge percussion barrel.
This rare, 20th century recreation of LeMat's revolving carbine is offered for $3,975 plus shipping. Since this is a percussion gun there is no FFL paperwork needed, it can be shipped directly to you.
To order, call Walt Kirst at 763-300-1981