1851 Navy Arms .44 caliber Reb Revolver from Walt Kirst's Collection.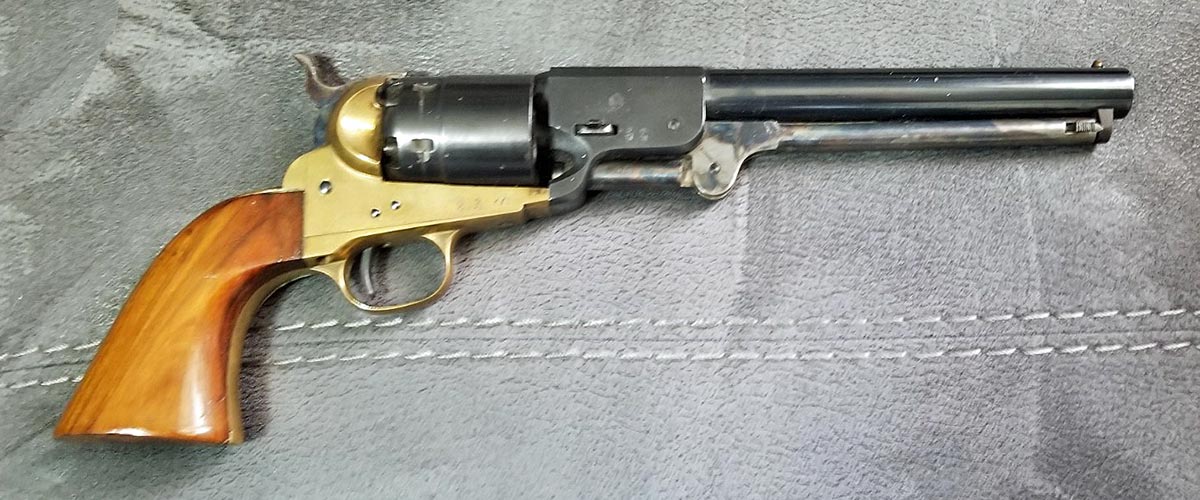 This rare Confederate model revolver was manufactured by Uberti in the 1960's. It is serial number 1259 and it is from Walt Kirst's personal collection.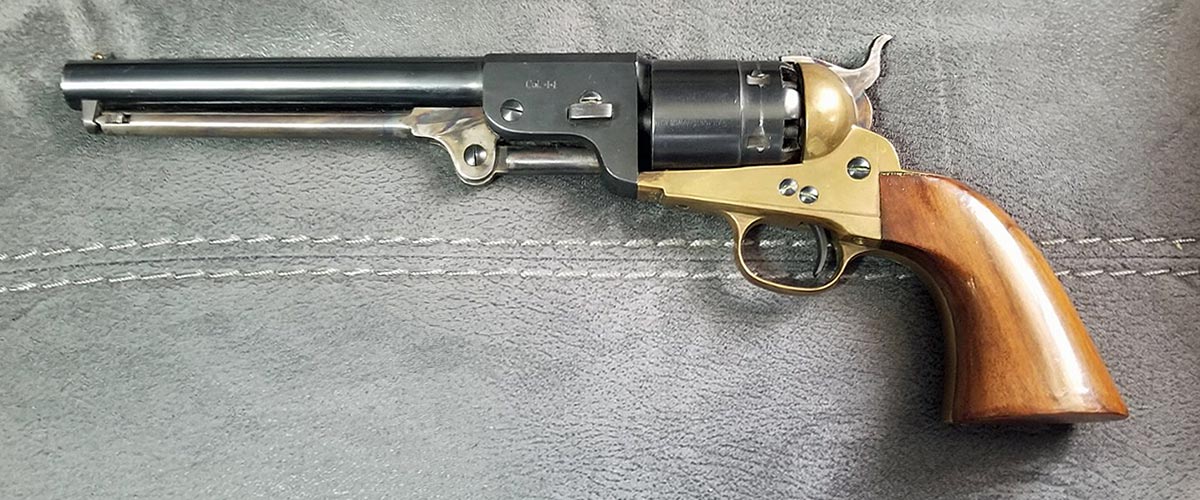 The revolver has been slightly used and retains 90% of the original factory bluing with some small nicks on the barrel and cylinder (see photos). The brass frame and trigger guard have a nice aged patina, and the bore is in very good condition. This pistol is a "Cap & Ball" percussion revolver therefore it is not a firearm, so no FFL is required to purchase and it can be shipped directly to you.
Price $325 plus shipping.
Click photos to enlarge.
To purchase call Walt Kirst at 763-300-1981 between Noon and 6 PM Central time; Monday Through Friday.